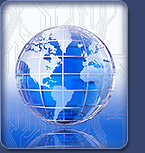 Welcome to one of the most reliable and professional Seasonal International Recruiting Networks,
Whether you are an adventurous person seeking a great seasonal job in the USA or a company in need of seasonal international employees we can help.
JobsAbroadUSA has a worldwide network of recruiters and agents that stand out among its competitors. We have been doing business recruiting quality employees from Germany, Lithuania, Poland, Costa Rica, Russia, Slovakia, Sweden, Spain, Belarus and France among others. We have helped hundreds of Companies to resolve their seasonal labor shortages by providing assistance in the labor certification process and by recruiting reliable international employees.